Nippon Fruehauf Introduction

          Since the founding of Nippon Fruehauf in 1963, the company has dedicated itself to providing van trucks, trailers,
temperature-controlled vans, containers, and other transport equipment to a broad range of land, air, and marine transport
needs as a main player in the streamlining of physical distribution.
          As a leading company in this field, it has shaped the history of the physical distribution industy in Japan, by
developing containerization, trailerization, and cold chains, and modernizing the industry. In today's increasingly complex
transport community, Nippon Fruehauf is committed to expanding its community-based production and sales bases. At the
same time , it is applying its worldwide technological capabilities and experience to creating products that can contribute to
streamlining physical distribution processes in harmony with people and the environment, and to realizing an affluent society
that is safer and more comfotable for all.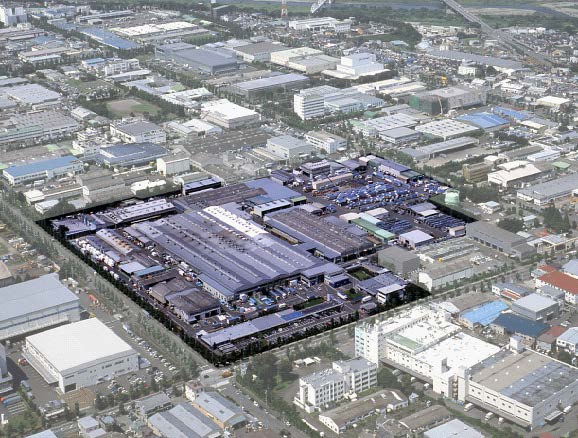 Corporate Name: NIPPON FRUEHAUF COMPANY, LTD.
Head Office: Atsugi-City, Kanagawa, Japan
Establishment : October 19,1963
Shareholders: Nippon Light Metal Co., Ltd 66%
                     Isuzu Motors Limited 34%
Business Description: 1.Manufacture and sales of trailers, vehicle bodies,
                                  containers, and related products
                                  2.Lease of above products and traiding of used products
Products Manufactured and Sold : Van bodeies, trailers, containers, and related products History of Trailers and Containers Created by Fruehauf
                  Mr. August Fruehauf and his partners built the first trailer by using a Model T Ford roadster at his blacksmith shop in Detroit in 1914, and took the initiative in the transportation of cargo in the U.S.A. The first Fruehauf trailer was built for a customer who asked to have his boat to transport to a lake. In 1918, Fruehauf Corp. was established upon the invention of the trailer. Sealand Corp. transported 160 units of semi-trailers by a steamer from Houston to New York in 1956. This started the transportation of cargo in marine containers. Mr. Roy Fruehauf, a son of Mr. A Fruehauf, resolved the technical problems of removing the "under construction" compornent of the semi-trailer. Two generations of the Fruehauf family contributed greatly toward the modernization of transportation.
     Mr.August  Fruehauf and his partners                                   The first trailer